Shop
Select any Casting to Browse Colors !
Stick Candles Hemlock / Pair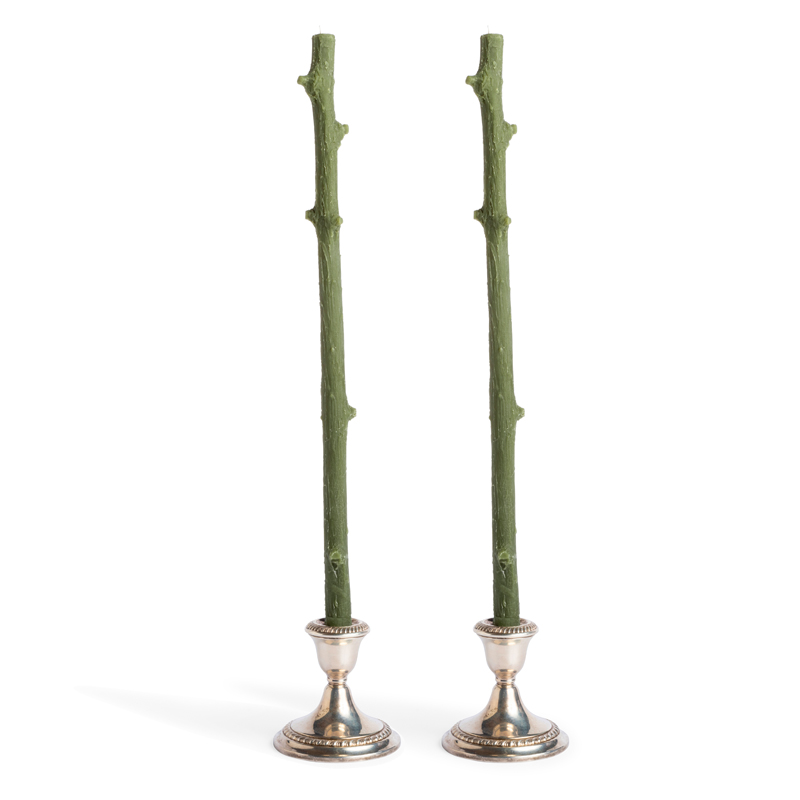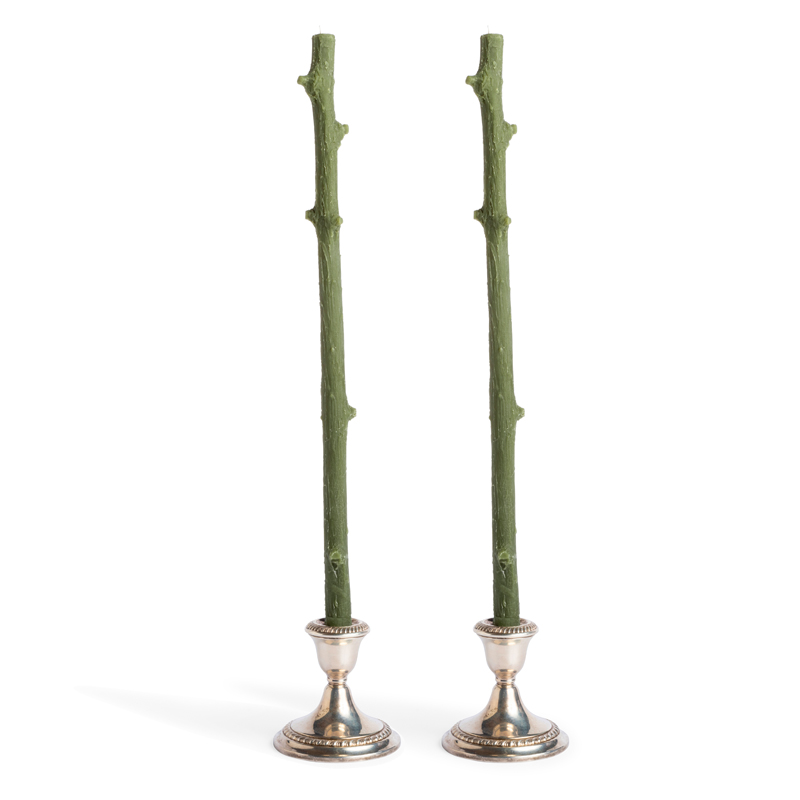 Stick Candles Hemlock / Pair
18 Inches Tall ~ Universal Base fits 5/8" thru 1" Receptacles
Our Hemlock Candle is cast from a mature branch covered in rough bark. The texture of this stick shows off in any color.
Large and small branchlet protrusions are distributed along the length of the cutting on all sides, providing interest from any angle.
It's definitely the most "Rustic" of our bunch.
This candle has enough presence to highlight any setting.
As with our Cedar Candle, the big, bold flame of the Hemlock Stick Candle casts an extra - generous circle of bright light !